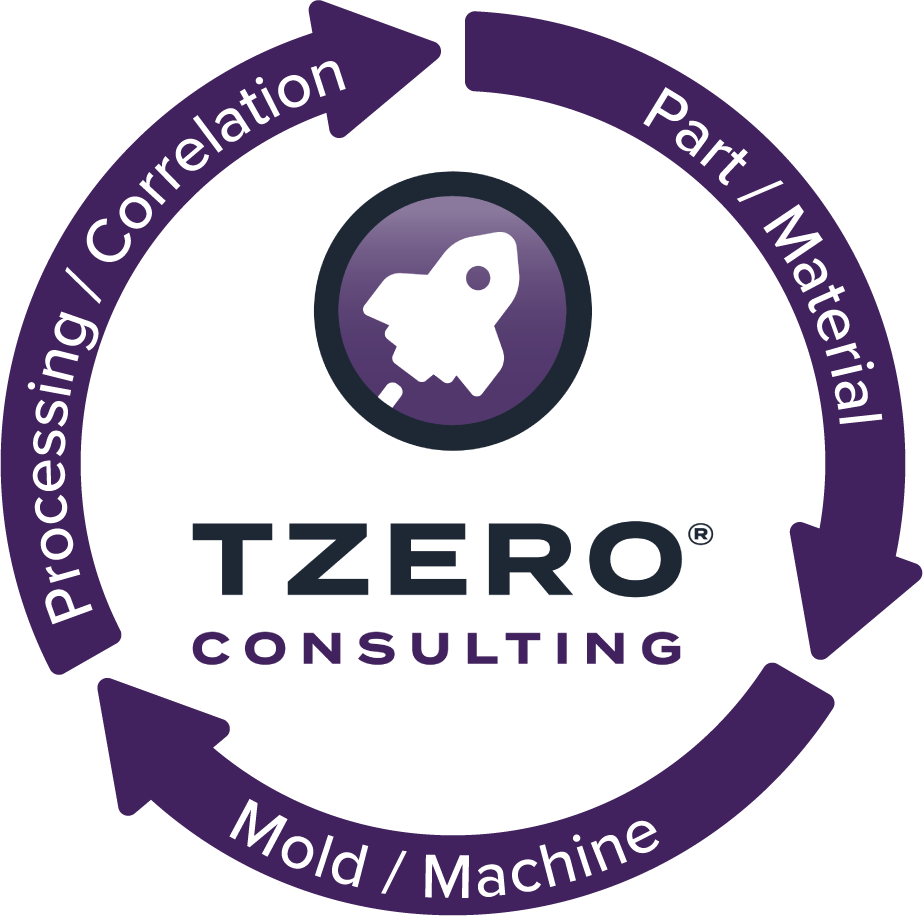 OVERVIEW
Get to market faster with TZERO®
Watch this introductory webinar to learn what TZERO can do to improve your business outcomes.
Why clients choose TZERO solutions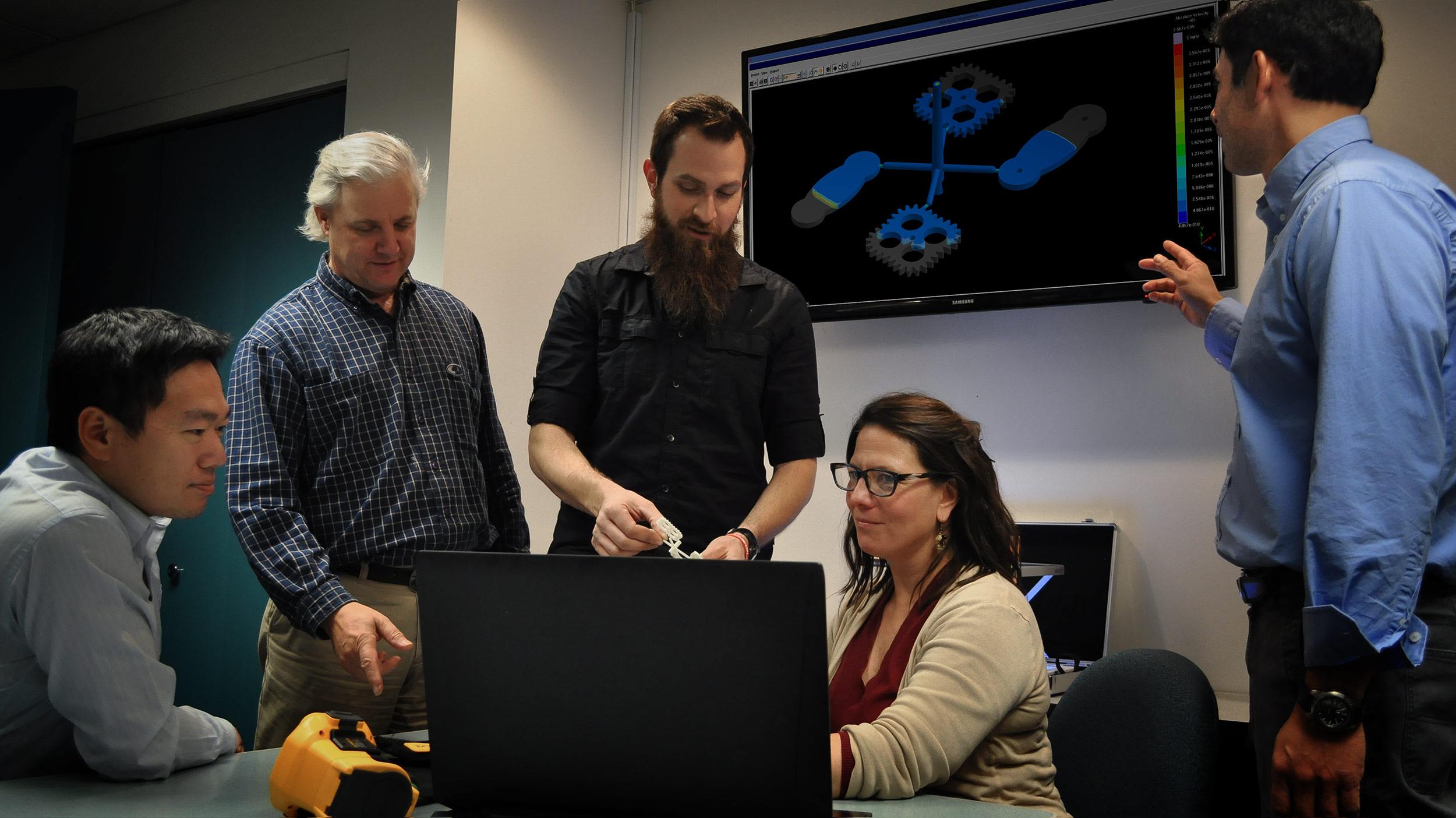 Accelerate Time to Market
Forecast machine setup sheets for the first tryout before the mold is built and transfer to our process control system for accurate part development in the shortest possible time.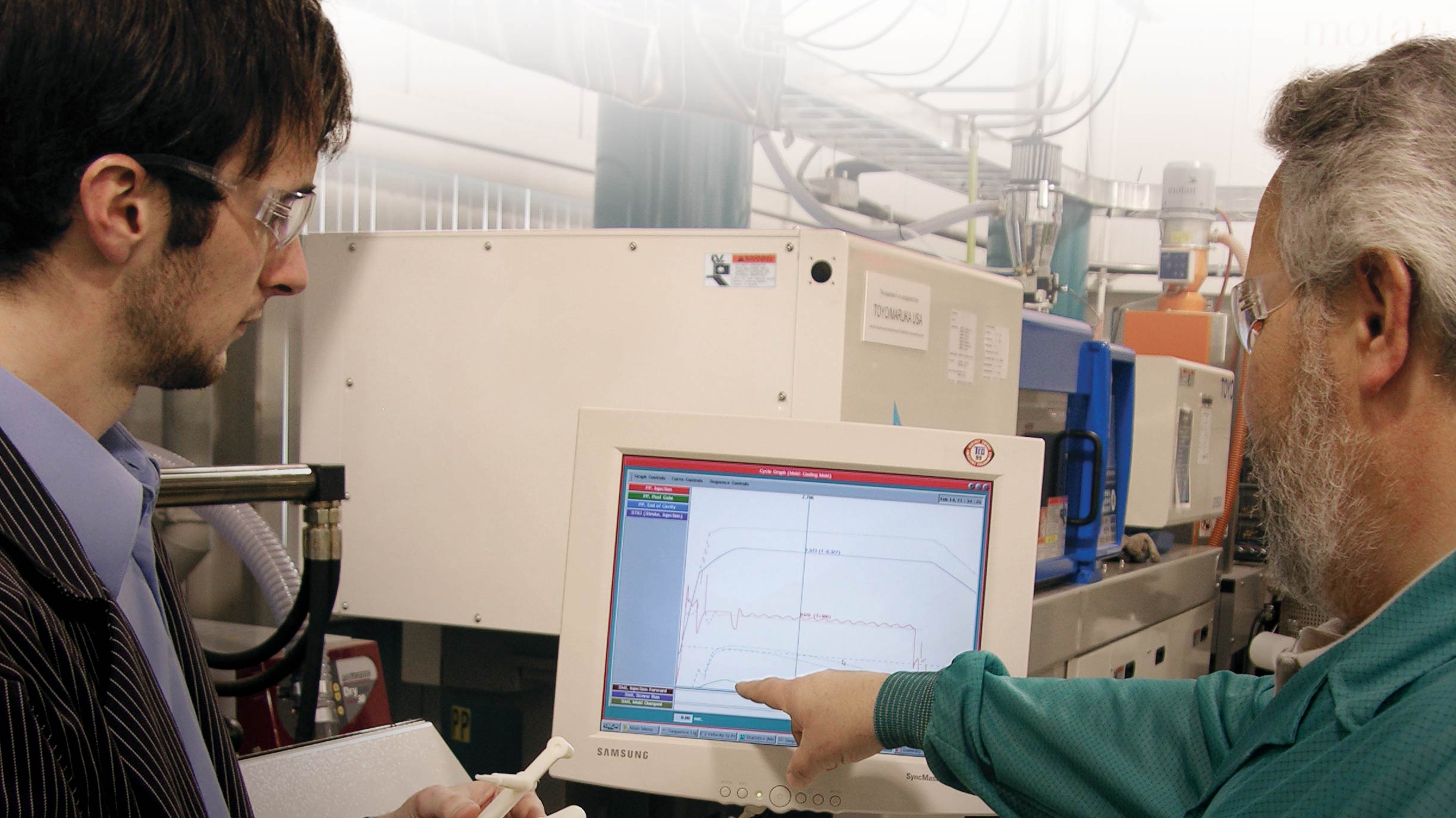 A Holistic Approach
We use a variety of engineering tools, such as The Hub®, and expertise on the front end of a product launch with the goal of producing parts that meet the quality acceptance criteria.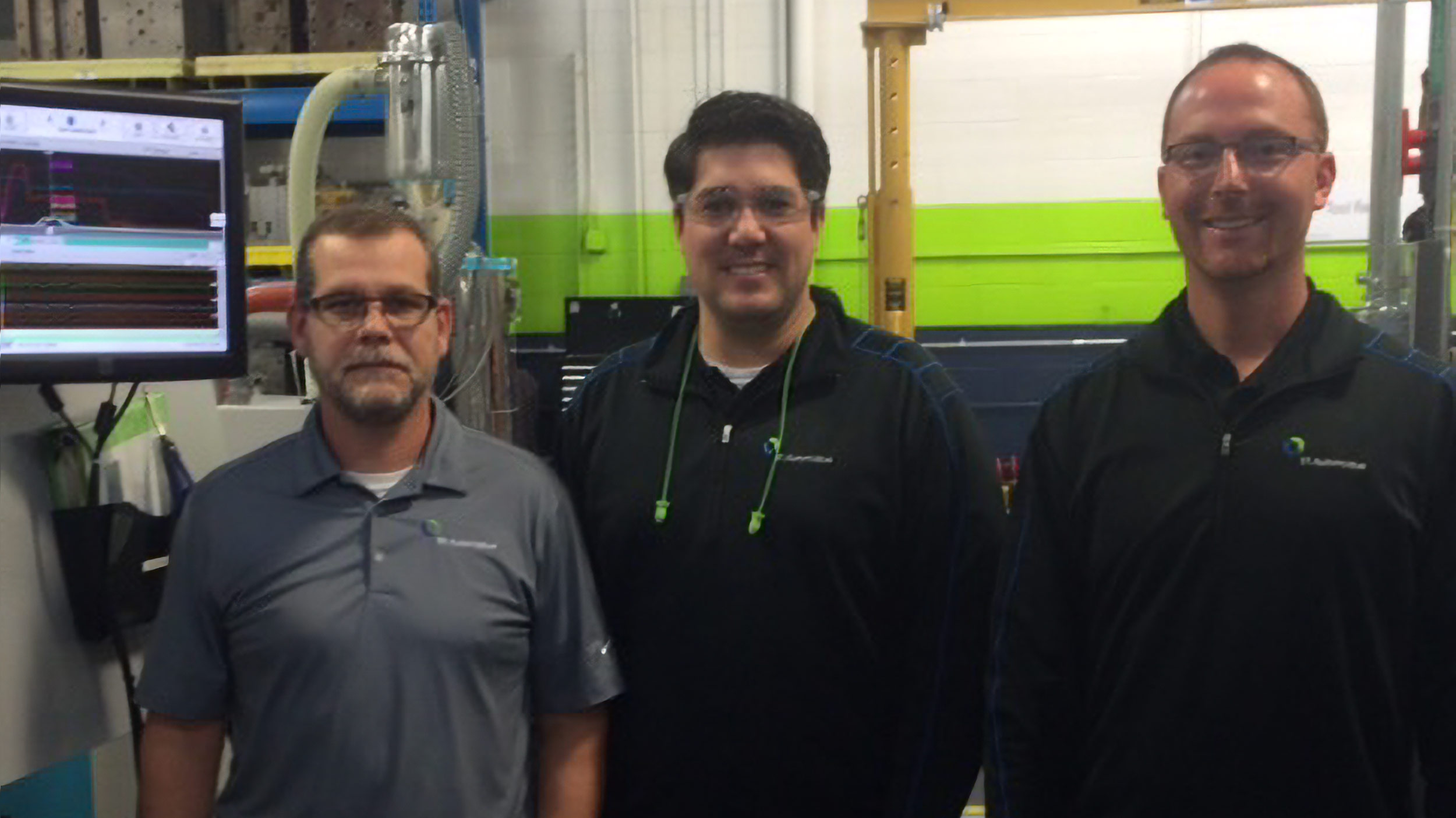 Turnkey Solutions
Achieve quality first shots through upfront engineering consulting, find the root cause of part abnormalities, and eliminate the toughest pain points.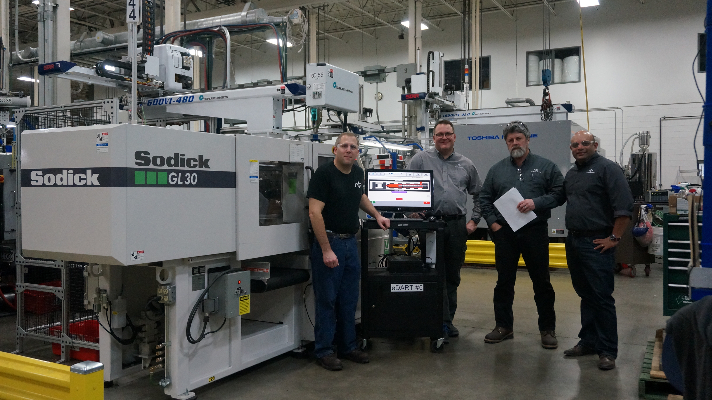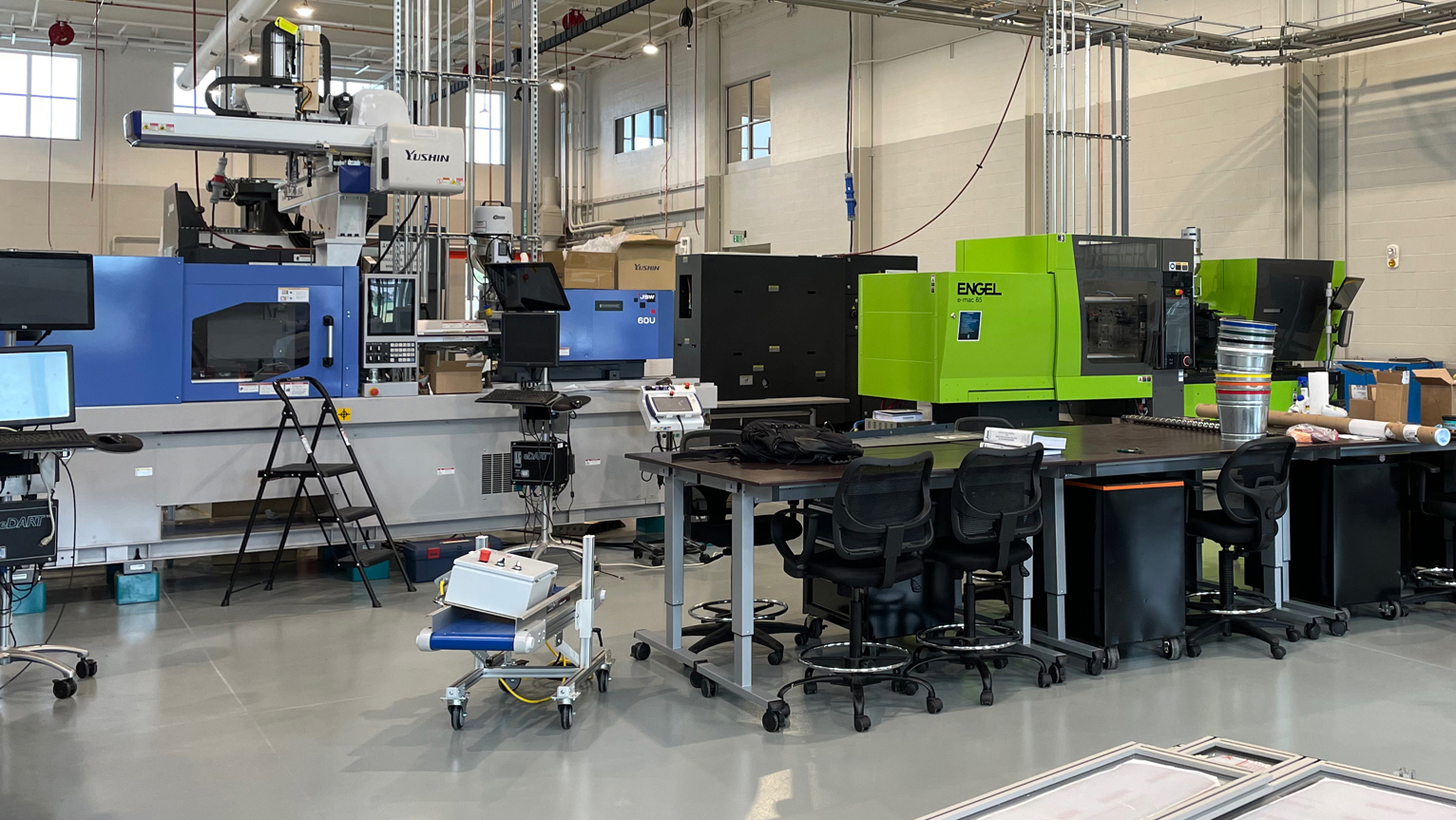 Cutting-Edge Advancements
We use a combination of innovative technologies in order to predict how the plastic will act inside the mold and improve simulation accuracy and end part quality.
TECHNOLOGY
We have invested many years and resources into creating a correlation between sensor data and molding simulations. As a result, we developed a patent-pending methodology to transfer predicted cavity pressure and temperature settings to our process control systems.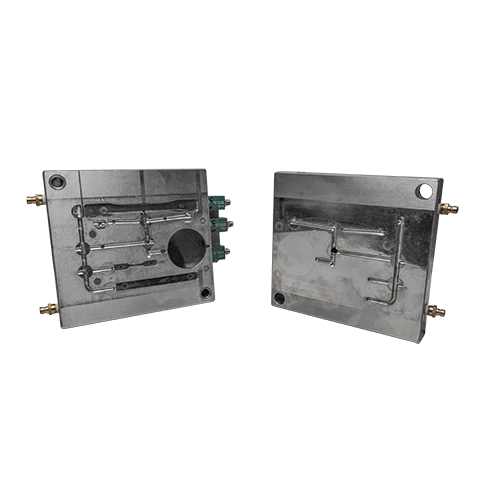 Benefits
Offers a better comparison between test methodology and real-world molding applications
Used in conjunction to improve simulation accuracy, not as a replacement of standard testing
Reduces the need for material characterization, allowing for significant time savings
In-mold rheology should be considered if your project includes one of more of the following:
Tight tolerances or narrow validation windows
Material does not exist in the simulation database
Material characterization
file is outdated
Material contains regrinds, colorant, or other fillers that are likely not characterized
CONSULTING
Through our unique combination of experience and technology, we are able to increase simulation predictability and build processes before the steel is cut. That means making good parts from the first shot with minimal rework or wasted time.
Our Approaches
We exercise unique approaches to tool launches including:
Patent-Pending Screw Moving Boundary
Screw Moving Boundary uses the existing building blocks of simulation to model the injection unit and apply screw movement, just like a real-world injection molding process. This method is particularly effective to simulate sequential valve gates or large compressibility effects that occur in the feeding system.

Screw Moving Boundary helps to predict true injection pressure of the machine (as opposed to pressure loss), range of the barrel size, and the stroke position setting of valve gate opening and closing. It also improves the accuracy of cavity pressure prediction and clamp force requirements of the machine. The results of the simulation are later used to evaluate the appropriateness of your machine using The Hub.

This patent-pending approach was developed and validated within RJG.
Predictive Template Transfer
We have invested many years and resources into creating a correlation between sensor measurement data and molding simulations. As a result, we developed this patent-pending method, which enables users to transfer the predicted cavity pressure and temperature to the eDART® system. This can be done at the tryout event, speeding up process development.

Once the template is matched as closely as possible, the deviation between the predicted and final templates can be quantified, and relevant influential factors can be studied. Predicted template transfer also allows users to correlate the material parameters used in simulation.
Mold Deflection Analysis
Mold Deflection Analysis helps to identify the area of the mold requiring the most support as well as the deflection magnitude of the parting surface. When mold deflection occurs, as do many undesired weight/dimensional variations or even costly mold damage. This analysis helps to determine the layout of robust support pillars or structures to optimize the design of ejector pins, cooling systems, and other mold components.

This proprietary approach was developed and validated using RJG's mold deflection sensors in combination with FEA (finite element analysis) code.
Our Process
We start on the front-end of a product launch using engineering tools in order to make data-driven decisions to ensure that the end product meets your customer's high quality standard.
Featured Deliverables
Moving boundary
Increase simulation accuracy to predict true injection pressure of the machine.
In Mold Rheology
Update material viscosity and thermal conductivity properties in the material database of simulation.
Core Deflection Analysis
Assure that the mold will have adequate support and prevent premature failure.
Full Project Report
Fully detailed recommendations for moving forward.
TZERO Success Stories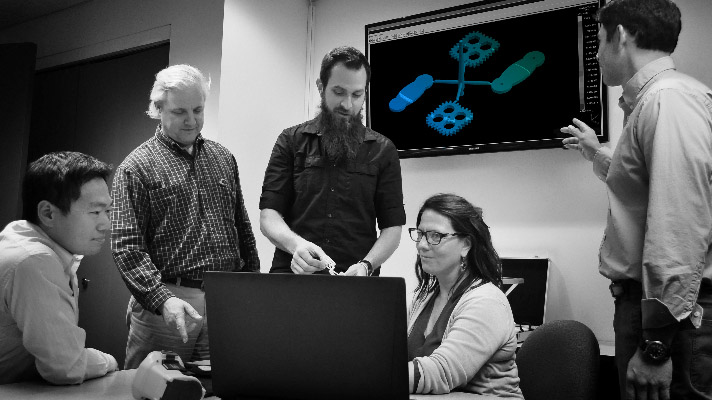 "With RJG's TZERO Group, we were able to identify inadequate part designs, predict molding defects, optimize mold design, and pinpoint potential assembly complications through numerous simulations. In the end, the work with TZERO provided significant improvements in all areas that will save the company an estimated $4 million per year in piece price."
Principal Engineer
Access Business Group, LLC.
"RJG and the TZERO group have supported us with great solutions to difficult problems, allowing us to improve our relationships with our customers."
Sean Whittum
Molding Manager Tribar Manufacturing