CoPilot®
is a process match assistant that:

Notifies you when your process has changed
Avoid unknowingly making bad parts by receiving real-time notifications when a process is not running properly.

Helps you understand why your process has changed
Dodge the challenging task of managing change logs by documenting why a process changed and who changed it.

Helps staff of all skill levels put the process back
Get back to making good parts fast through step-by-step instructions on how to quickly return the process to normal.

Keeps bad parts from getting out the door
Any parts that aren't to your template can be automatically contained to eliminate the need to hand-sort.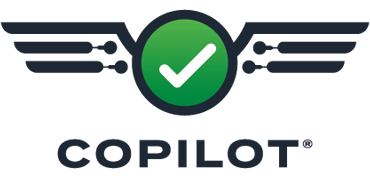 Functioning as a notification system, a communication tool, and a coach, The purpose of the CoPilot is to provide a simple and practical program that is so easy to use that technicians of all experience levels can produce quality parts every time.
The CoPilot also works as a communication tool, allowing users to record process log entries that detail what actually occurred to make the process deviate from its normal setup.
Features and Benefits of Using the CoPilot
Standardized troubleshooting approach
Empower technicians of all experience levels
Automatic process audits
Process changes log history
Immediate notification if a variable moves outside of set tolerances
A highly visible process
"We have a ton of setup errors and this product will help eliminate them!"
"After it's all said and done we spend 40-45 hours a week having someone go machine to machine making sure that it's running to the validated setup. The CoPilot would greatly reduce the need for those manual checks.
"This software gives us the ability to generate a process log that tracks changes which is really critical to us moving forward as we are continually required to provide more documentation."
"I see this becoming a GREAT training tool for standardizing process troubleshooting. This also could be utilized as a perfect shift to shift communication tool."