RJG's Training Excellence Award Winners!
RJG created the RJG Training Excellence Award as a way to recognize clients for their commitment to the RJG Master MolderSM Certification program. RJG Chairman, Matt Groleau presented the award to Mike Zacharias, President, on behalf of Extreme Tool and Engineering in Wakefield, Michigan and to Mark Sturtevandt, President, and John Porter, Vice President of Operations, on behalf of iMARK Molding in Woodville, Wisconsin. Awards were presented at the Manufacturers Association for Plastics Processors (MAPP) Benchmarking and Best Practices Conference in Indianapolis, Indiana this October.
"RJG has been a strong industry partner for Extreme Tool for over 10 years. Our initial introduction to them was via our own clients, but we realized very quickly that RJG was EXACTLY the kind of company we try to align with from a technology, training, and support standpoint. Quite simply, we would not be the company we are today without their support. We have been an RJG certified mold build and tryout shop for over 10 years, and I can't imagine looking forward without them beside us. We are VERY proud of this award, appreciate it, and look forward to creating additional client successes together. Thank you to ALL at RJG for your help in making Extreme what it is today!"

Mike Zacharias
President, Extreme Tool and Engineering

"RJG's technology and training capability has helped transform iMARK into a top tier injection molder second to none! Monitoring cavity pressure and actual press outputs has had a meaningful impact on our business, profitability and in the knowledge and confidence our technical people possess. The skill and knowledge learned in the Systematic Molding and Decoupled II Molding Workshop classes apply directly to initial process development, validation and process monitoring in production. It gives our customers tremendous confidence in our capability. Our people are extremely proud of the recognition from RJG that this award acknowledges, and all of the hard work that went into earning it! Personally, I have worked with few companies that have such a robust training capability and outstanding technical support as RJG, and we look forward to staying abreast with the new technologies they bring forward!"

John Porter,
Vice President of Operations, iMARK Molding
Not yet convinced that you should invest in RJG?
Check out this great testimonial from our award winners! Along with the award ceremony, this short video was presented at the MAPP conference. To view the video click on the image below.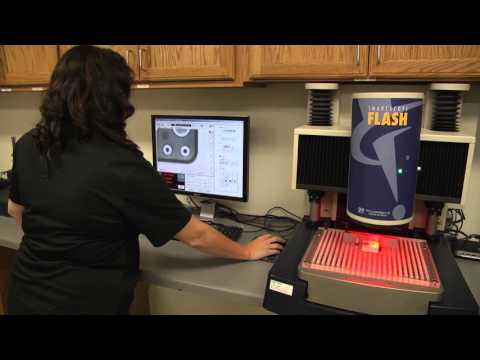 4000# Multi Channel Sensors Now Available
RJG now offers a 4000# sensor for the Multi Channel Strain Gage system. This low profile, robust hardware system simplifies in-mold installations for molds with four or more sensors and saves real estate on the mold. The multi channel cavity pressure system, unique to RJG, allows injection molders to connect up to eight strain gage sensors to one connection point on the mold. Also available in 125#, 500#, and 2000# force rating. Contact us for details.
The Sensor eValuator
Now released! The new Sensor eValuator provides tool builders and molders alike a way to test up to 30 in-mold sensors at one time for proper operation. Testing sensors prior to putting the mold into production can save a considerable amount of lost production and troubleshooting time. The product offers an easy-to-use interface on a tablet. This item will replace the hand-held Lynx Sensor Tester. Click here for details.
RJG will Partially Shut down for the Holidays
RJG generously allows their employees to take a much needed break around the holidays. If you need to place an order, do it fast! There will be no shipments going out after December 23 until we return to work on January 4th. Customer support will be here to take calls. Merry Christmas to all and see you in 2016!
Training Spotlight: Systematic Molding in Strongsville, OH
"I thought after 20 years of processing I knew it all...this class taught me otherwise."
We hear similar quotes ALL THE TIME. Our Systematic Molding class is an introductory course for anyone who wants to develop a systematic approach to molding FROM THE PLASTIC'S POINT OF VIEW (as opposed to the traditional machine's point of view). Students leave this course with a better understanding of how to develop a machine-independent process, how to make data-driven improvements to existing processes, as well as how to effectively troubleshoot using scientific and systematic approaches. Students will also understand the cause and effect relationships between the machine, process, mold, and material, as well as how and why polymer behavior is influenced. Click here for details or to register.
Not sure if this class is for you? Take our assessment test to find out.
New Equipment in Our Lab!
Maruka Toyo has consigned a new machine to the Traverse City, Michigan lab. A huge thank you to our lab partners for helping us innovate! Click here for a full list of our lab partners.
New Additions to the RJG Team!
Steve Feyeux
Steve has joined the RJG France team as the new Sales Engineer. Steve has spent 20 years in the plastics industry, with an emphasis tooling project management. His experience includes DFM, Validation and tryout to production transfer of various automotive tooling projects. Steve will be responsible for working with existing customers and new prospects for implementation of successful cavity pressure technology applications in France. Steve is a welcome addition to the busy team in France.
Bienvenue, Steve!

Ryan Bontrager

Ryan recently joined the RJG Customer Support Team. Prior to starting at RJG, Ryan was employed at a communications company where he was responsible for troubleshooting network issues and communication problems, managing onsite equipment and creating instructions, procedures and user manuals. The skills Ryan acquired at his previous employment will help with his support duties here at RJG.

Welcome Aboard, Ryan!
Upcoming Industry Events
February 9
Anaheim, CA
Plastec West - Visit RJG in booth #3955
March 8
Mexico City, Mexico
Plastimagen - Visit RJG in booth #657
March 29 - 31
New Orleans, LA

Molding 2016
Remember: Trained employees save you time and money!
RJG Events and Training - Upcoming Available Seats!
Seminar schedule through June 2016 is on our website!



January 5 - 7
Peterborough, England
Hot Runner
January 11-22
Woodstock, GA
Master Molder II
January 12 - 14
Suzhou, China
Systematic Molding
January 15
Suzhou, China
RJG Technology Day (Click here for Mandarin)
January 19 - 21
Peterborough, England

Module 1 - Melt Preparation & Plasticisation
January 25 - 28
Peterborough, England
Fundamentals of Injection Molding
January 26 - 28
Peterborough, England
Module 3 - Materials Technology
January 26 - 28
Largo, FL
Systematic Molding
February 2 - 4
Strongsville, OH

Systematic Molding
February 9 - 12
ONLINE CLASS
Injection Molding Essentials
February 15 - 18
Peterborough, England
High Performance Molding
February 15 - 27
Traverse City, MI
Master Molder II
February 16
Woodstock, GA
Math for Molders
February 17 - 18
Woodstock, GA
Injection Molding Essentials
February 23 - 25
Peterborough, England
Mould Design Course
February 23 - 25
Troy, MI

Successful Strategies for Tool Launches
Click here to view all available classes.
To be removed from the RJG Newsletter list, hit Reply and put "Unsubscribe" in the subject line.

This message is sent to you by RJG, Inc., 3111 Park Drive, Traverse City, MI 49686 USA